Blogs
Posted by Admin Shoonyaakar
How frequently have you walked out of your house complaining "it's a bad hair day"? Almost every week right? According to the Redbook poll, 74% women feel less confident on a bad hair day. It is obvious to state that people's mood, confidence, and the way they perceive themselves, somehow relates to their appearance. So for that, it is important to understand that having healthy hair requires more than just...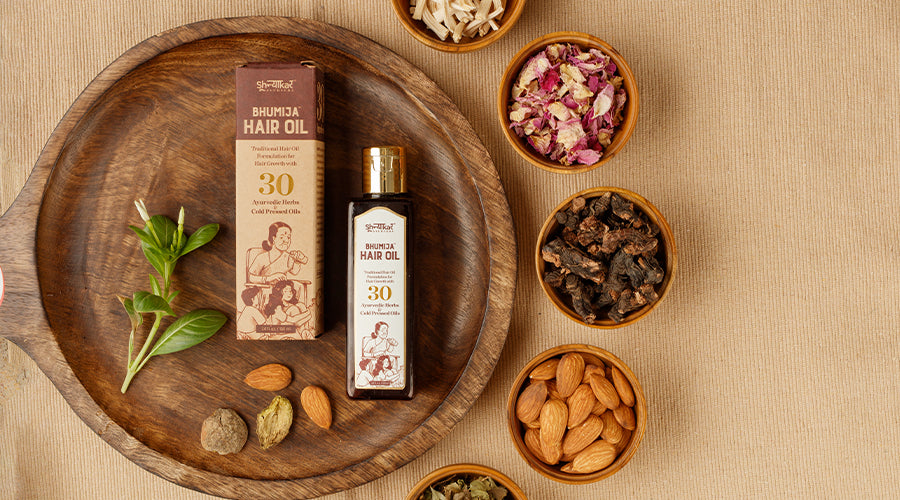 Posted by Admin Shoonyaakar
Bhumija translates to "from ground, earth, or land". We believe that everything that comes from the womb of earth is pure. It is an abode to numerous species of herbs that carry magical powers. Powers that can transform the entire being. These once identified and rightly used, can work wonders as well. We here at Shoonyaakar explored nature and identified 30 ingredients that hold the key to healthy and happy...